2020 undoubtedly will go down in history as a time of universal awakening — from digital transformations due to COVID-19, to the racial unrest following George Floyd (#sayhisname), to the US elections. The startup community and small businesses were heavily impacted by the uncertainties of the health and economic crisis.
Through the darkness, there was still light and much hope as we successfully pivoted Twin Cities Startup Week to a virtual experience and brought together innovators and change-makers from every corner of our state and beyond. Here's an in-depth look into what happened, what went well, what didn't go so well, and what we've already got in the works for 2021:
What it looked like: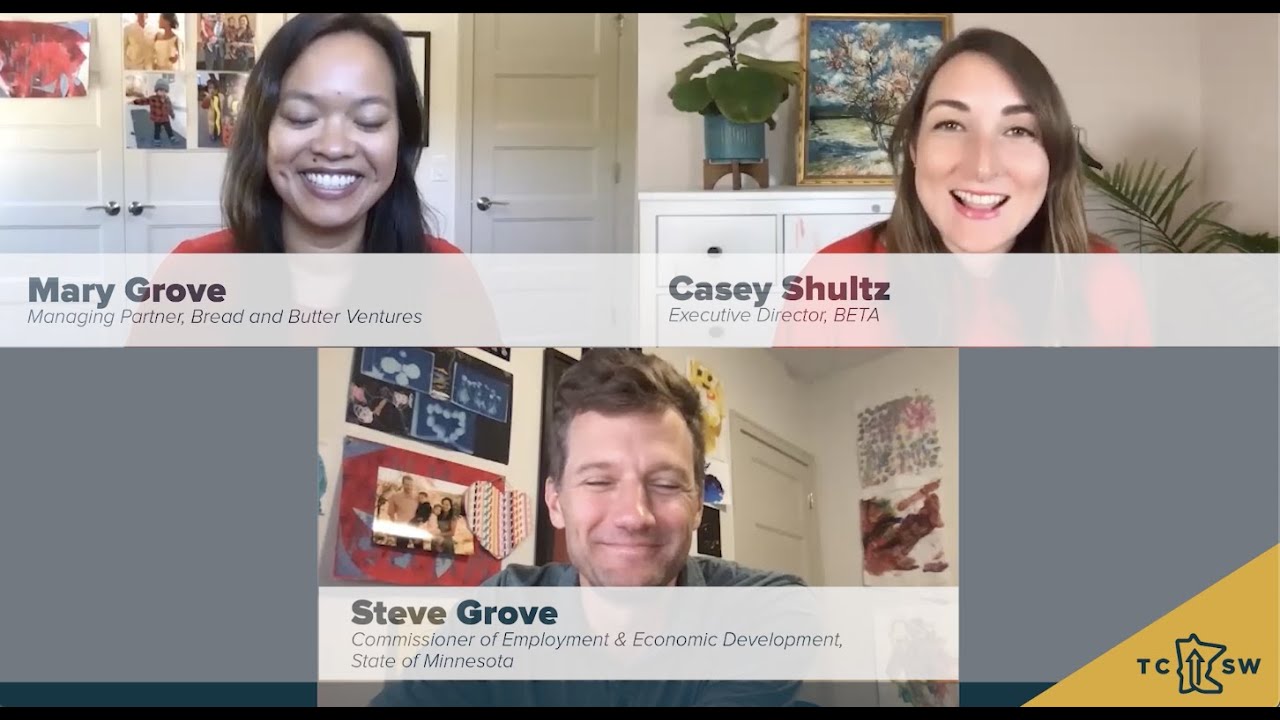 By partnering with local corporations, founders, and startup experts, we presented six tracks full of digital sessions, workshops and panels over the course of three weeks. Every Tuesday and Thursday, from September 7th-25th, these virtual sessions, panels, and discussions were presented on the virtual event platform Hopin.
Hopin, is a virtual venue startup with multiple interactive areas that are optimized for connecting and engaging. Attendees can move in and out of rooms just like an in-person event and enjoy the content and connections awaiting them — We received tons of positive feedback from TCSW attendees and speakers about their experience!
Despite this year's challenges, we were able to foster collaboration in the community, and increase diversity in the space — nearly 70% of the TCSW 2020 panels featured female thought leaders, nearly 40% featured entrepreneurs of color, and we had our first session completely led in Spanish!
What went well:
Though numbers were a bit down — to be expected with a virtual event — everyone who came out to TCSW 2020 on Hopin was very engaged (Every track had well over a 50% attendance rate). This included high engagement from female thought leaders and entrepreneurs of color.
Along with the forward progress in diversity initiatives, we realized the importance and value of recording sessions, something we wouldn't have explored if TCSW had been in person. Now, nearly all TCSW 2020 sessions live on in our Resource Library, where registrants can access valuable startup information and resources on-demand, year round!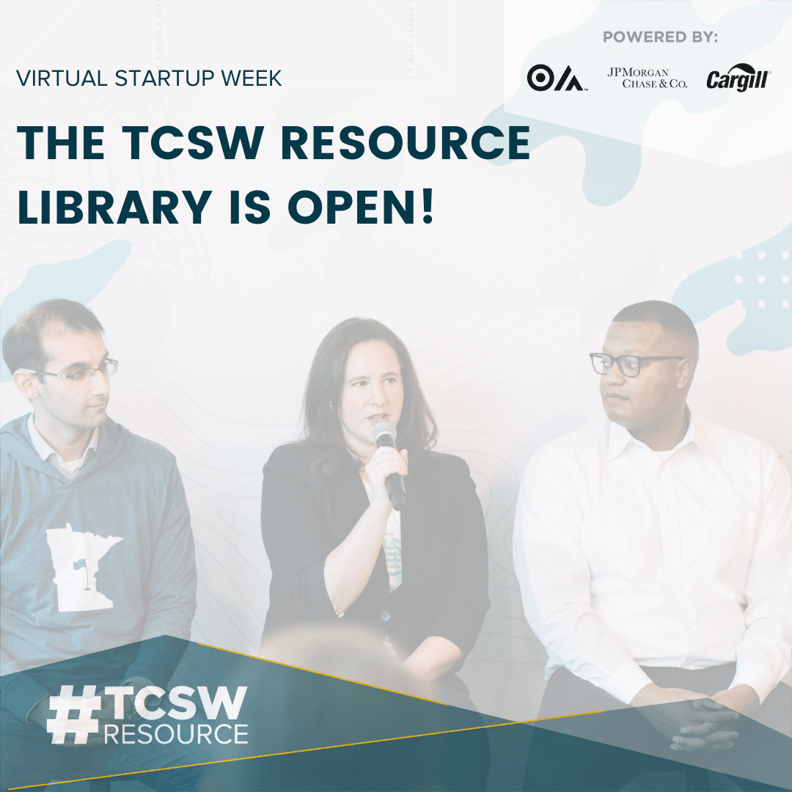 This has allowed TCSW to reach more founders and reduce barriers to access, as sessions can now be viewed by anyone, anywhere, at any time.
The virtual Fly-In Program was also successful, with over 60 participants from three countries — yes, countries! After the digital showcasing of what the Twin Cities has to offer, five participants have relocated to Minnesota with three more relocations in process.
What didn't go so well:
Admittedly, it was our first-ever virtual event so there were some hiccups. First was the fact that since it hadn't been done before, the internal team felt like we were "building the ship as we were sailing it."
A lot of game-time decisions came with the unprecedented factors. Additionally, it was tricky to mimic the organic, in-person networking aspect of TCSW that draws so many people to the event — we went with Hopin primarily for the networking features, but these weren't used by participants as much as we had hoped.
There was also a different energy to the event, with a more steady pace and less excitement around central events at night (like Showcase and MN Cup), but different isn't always bad. By September, most participants were experiencing virtual meeting fatigue and navigating the challenges of their children's distance learning.
Looking forward to 2021: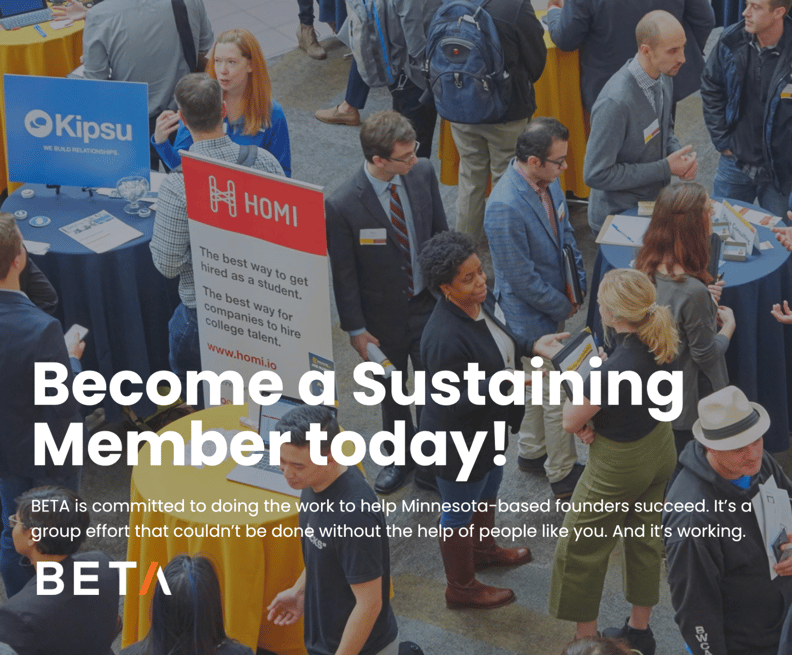 We're already thinking about 2021, leveraging learnings from this year's experience with what we know from previous years - centered around our mission to foster founder success and startup growth.
We're happy to share, TCSW will be taking a hybrid approach in the new year, with smaller groups attending in-person events and main stage sessions being live streamed and recorded and accessible through the Resource Library.
We're grateful for this year's unique experiences made possible by our partners, speakers, volunteers, core team, and community. Thanks to everyone who was a part of TCSW 2020!
We couldn't put on TCSW without valued members of the community like you. Help us continue to lift up Minnesota startups and connect the ecosystem by becoming a Sustaining Member or making a one-time donation today.
2020 Metrics