After a massive event like Twin Cities Startup Week that brings people from all over the country to experience the startup community here, it's easy to look back and see only the big players. However, there was a lot happening behind the scenes this year at TCSW 2019, including local artists that helped put the whole thing together. Here's a look into the artists that contributed their talent to this year's event.


Minneapolis and St. Paul Murals:
Biafra Inc.
Biafra Inc. is a multifaceted artist based in the Twin Cities who focuses on visual retelling of stories that are a part of his life. Using a variety of mediums including spray paint, screen printing, and stickers, a lot of his work is a critical look at "white" culture.
The murals for TCSW were painted by Jon of Biafra and his friend Wundr. "The two of us do a lot of murals together," says Jon. "Our goal when we paint is to create art that is attention-grabbing and bold, but also detailed enough that the viewer can get involved with the piece."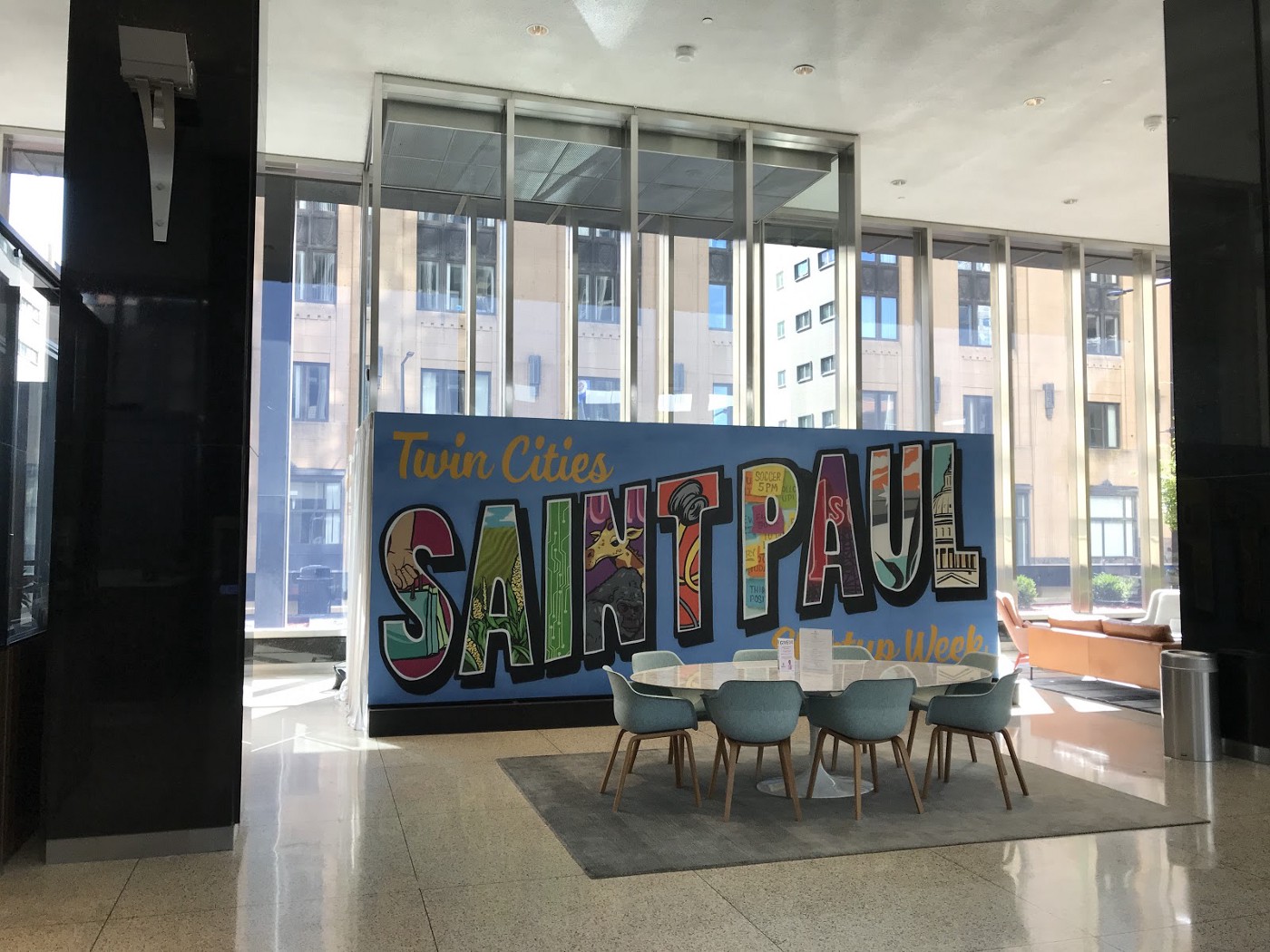 Photo courtesy of Benjamin Van Sistine.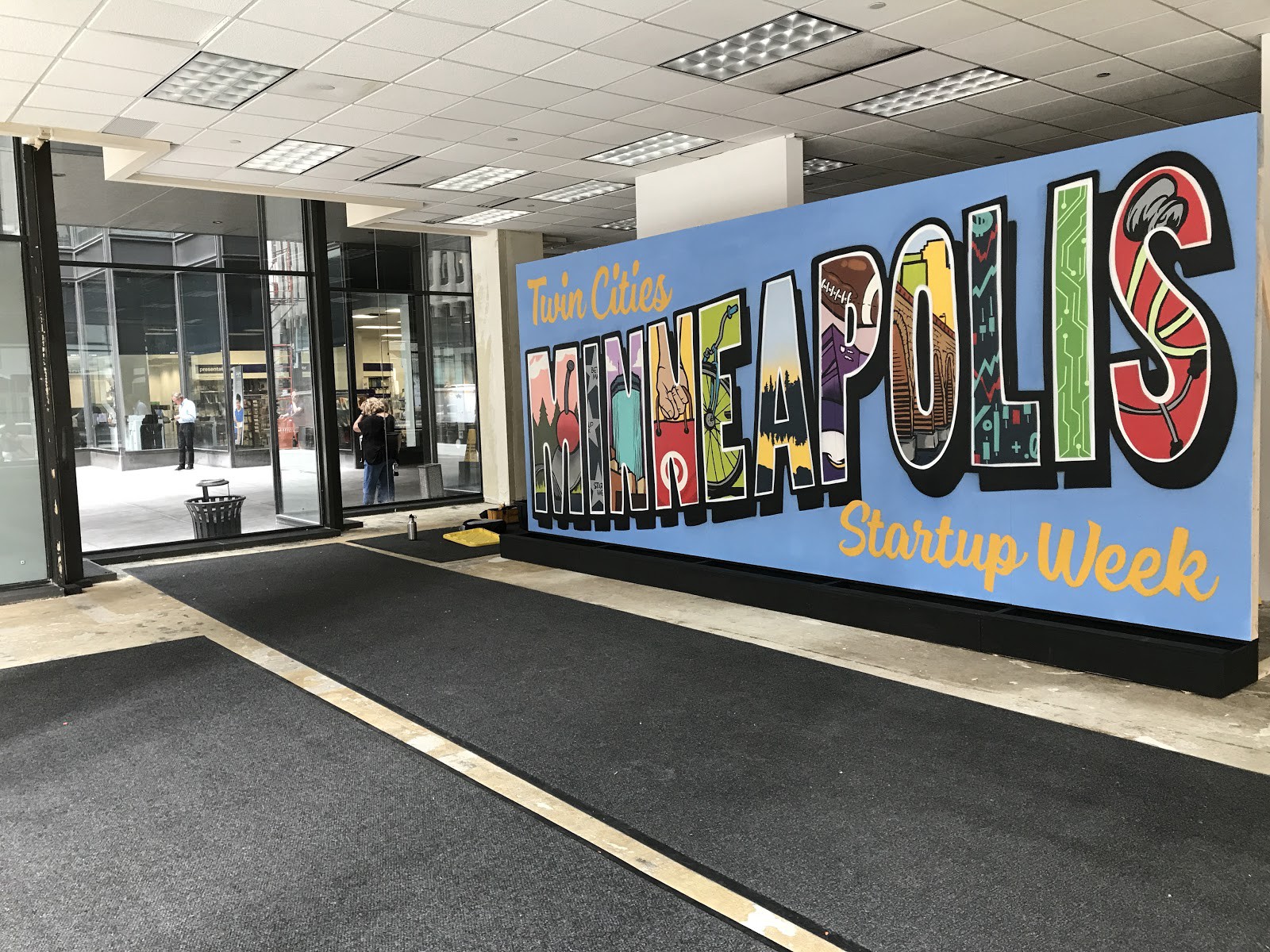 Photo courtesy of Benjamin Van Sistine.
Biafra wanted to be involved in TCSW for two reasons: "For one, whenever Ben Van Sistine asks you to paint, you know it's going to be a cool event," he says. "And two, I think with a lot of startup stuff, the emphasis is on the delivered product that the company is making, our goal was to bring a visual element into the mix. We are both visual people, so for us to create something that both narrates parts of Startup Week and also delivers a sense of local pride is very exciting," he explains.
"You don't have to be apart of startup week to enjoy the paintings, but if you are a part of it the experience is amplified."
Contact: biafrainc@yahoo.com and hello@wundr.org
Instagram: @biafrainc and @wundr


An immigrant from Guatemala, Victoria Turcios knew early on in high school that graphic design was where she wanted to focus her creativity as a career. Currently finishing up her BFA in Graphic Design at Concordia University St. Paul, Turcios' work ranges from branding to web design and social media advising. "Being an immigrant, woman of color, and working in a creative field certainly comes with many challenges, but more importantly, none of these things have stopped me from trying out new things, pushing boundaries, and sharing my story," she says.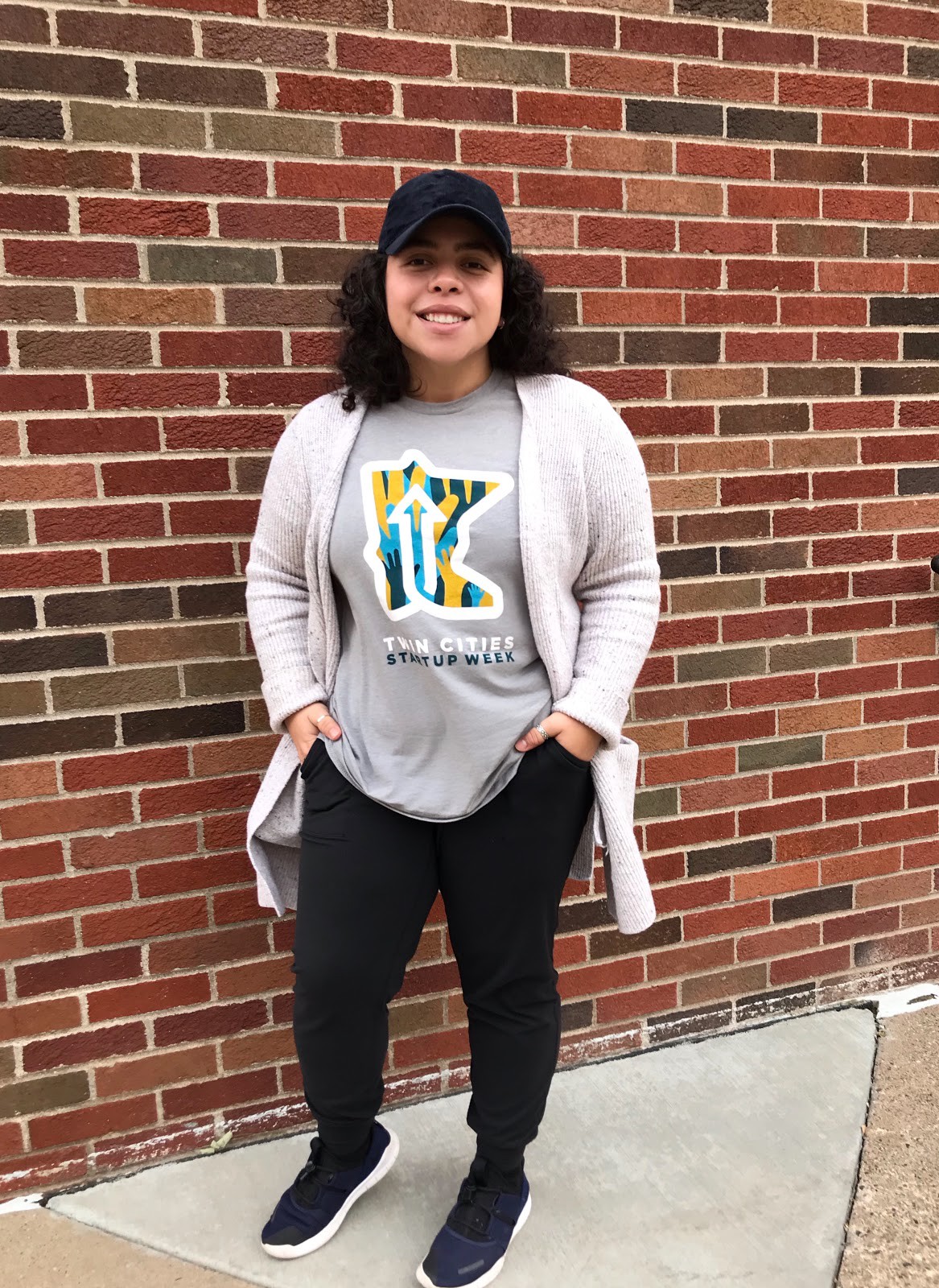 Photo courtesy of Victoria Turcios.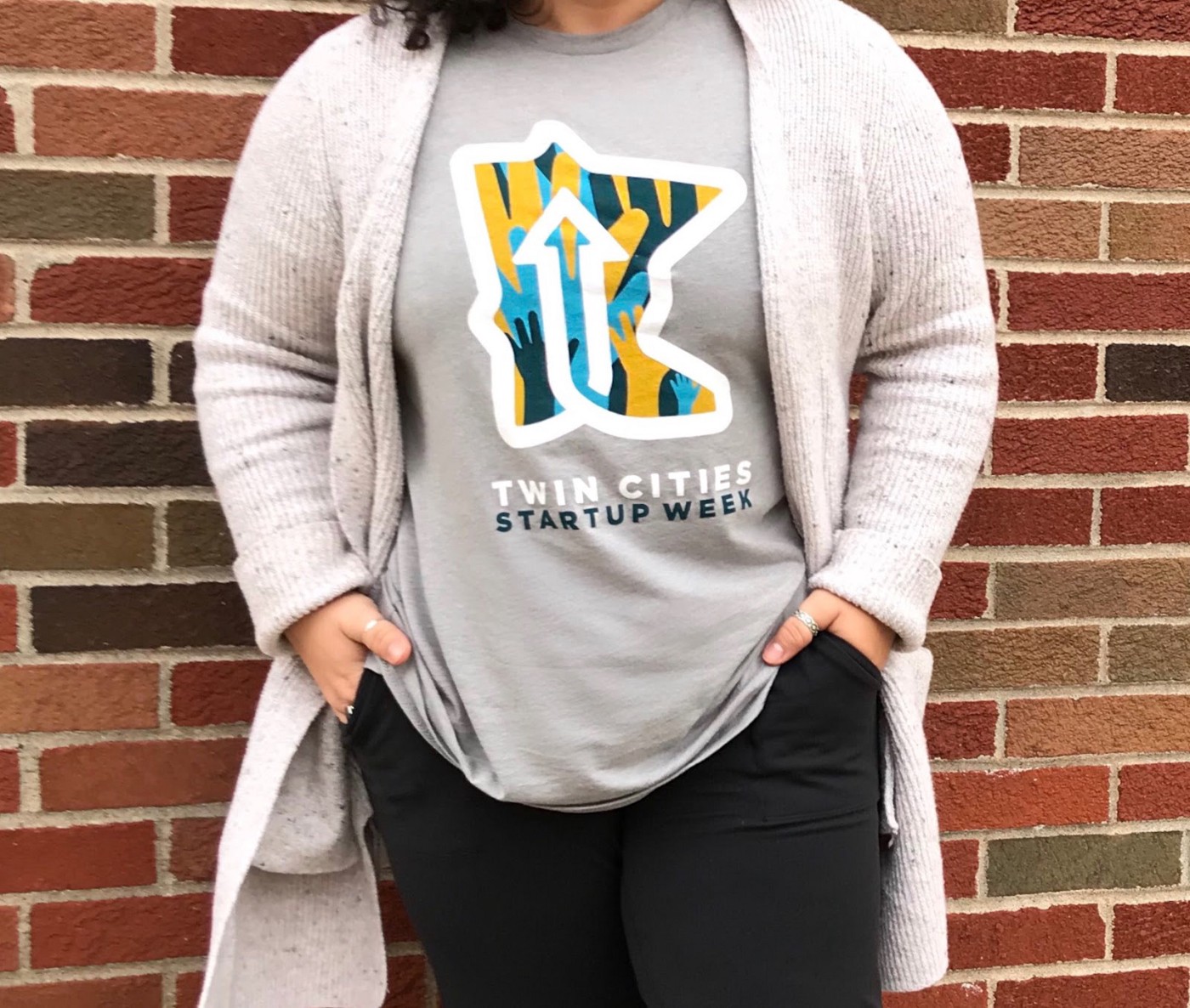 Photo courtesy of Victoria Turcios.

When asked to design the T-shirts for TCSW, Turcios knew right away that it fit her work and values. "I truly believe that the work TCSW is doing to empower the future generation of entrepreneurs in the Twin Cities is crucial for the future of our state, so there was no way I would say no!" she says.
Contact: vrturcios@gmail.com / IG: @visualvitaliti / Twitter: @VictoriaTurcios


Founder Installations in Minneapolis and St. Paul City Hubs: Caroline Karanja
In addition to running 26 Letters, a local company devoted to creating an inclusive, engaged and diverse workforce, Caroline Karanja was in charge of creating this year's City Hubs: central locations in both Minneapolis and St. Paul where TCSW participants could gather, converse, and build community.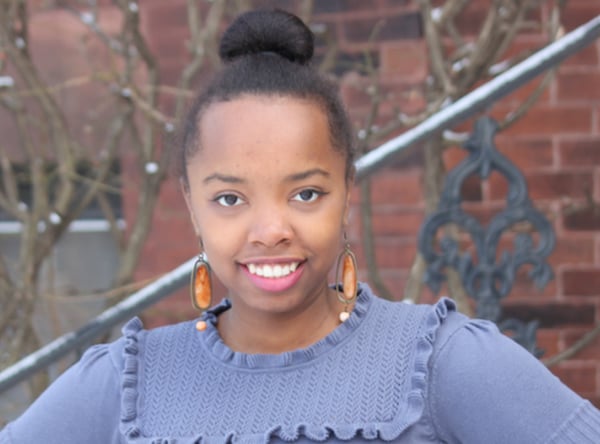 Caroline Karanja

"I think part of it was that we wanted to create actual physical spaces for people to build community in connection," she says of the City Hubs and the way they were designed. "I'm really interested in understanding how we can use the resources that we have to bring different voices to the table."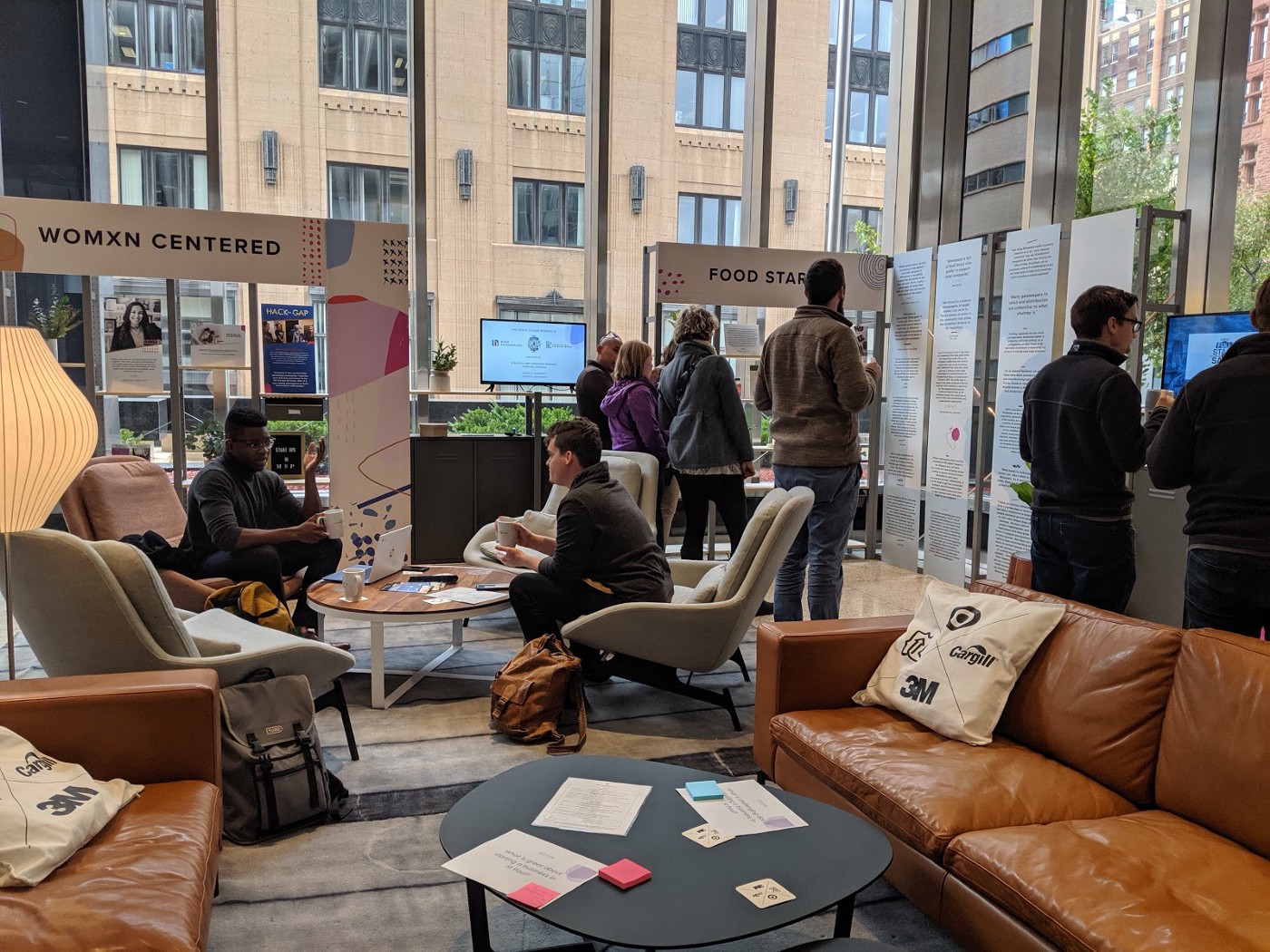 Photo courtesy of Caroline Karanja.
Part of this was selecting which artists would be on display at each hub. Karanja chose Precious Wallace — a prominent artist in her network doing "really interesting things in intersectionality and black womanhood" — and Daren Scott Hill, a Minneapolis-born visual artist focusing on abstract art.
"I felt like [Wallace] was a perfect representation of what we're trying to capture," says Karanja, mentioning that nearly all startups highlighted at the City Hubs were in varying sections of identity, whether that be people of color, working moms, or students.
Surprised to hear how insulated events like TCSW can be, Karanja was inspired to bring more diverse audiences to the event with the City Hubs. "One of the things I wanted to do is visually bring in more people and more diversity, and also say, this exists and we want to include you in it."
Contact: Caroline@26Letters.co

Taofeeq Sanyaolu:
On the architectural design side of the City Hubs this year was Taofeeq Sanyaolu. Having worked in the architectural space since 2010, Sanyaolu currently works for a firm in Northeast Minneapolis and was drawn to the project to learn more about Twin Cities culture.
Following a recent relocation from Massachusetts, he wanted to get the lay of the land and network with people who had just moved to Minnesota or been here for a while. "I wanted to connect with everyone else, and let everyone know that I can be a part of the community and learn to grow here."
Working with a lobby as an allocated space, Sanyaolu wanted to make the space feel less formal, and invite people to stay in the space. "The idea of the design was to make people more comfortable, and want to stay, have a conversation and experience what Twin Cities Startup Week is all about."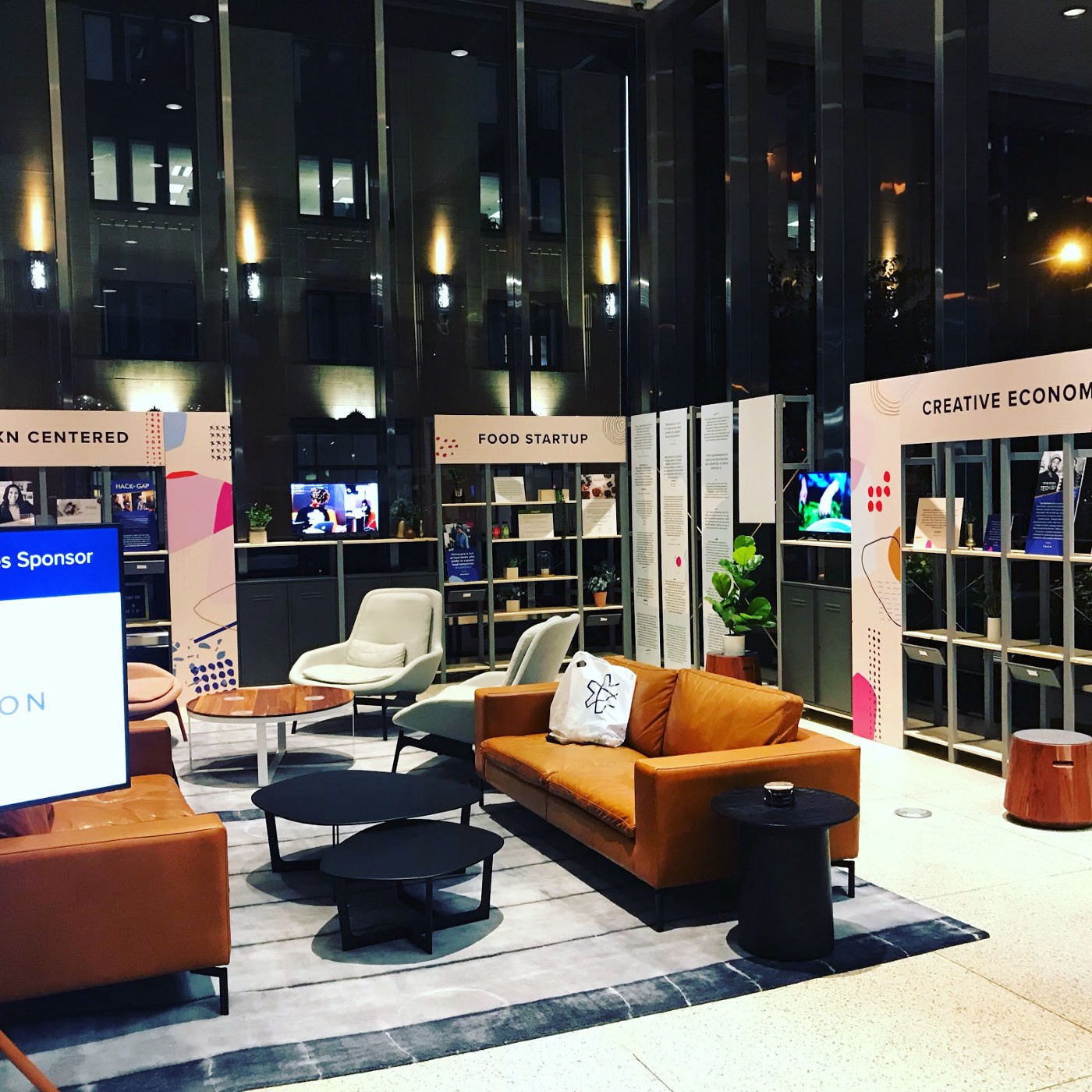 Photo courtesy of Taofeeq Sanyaolu
Website: www.feeqidesigns.com

Artwork in the Minneapolis City Hub: Precious Wallace
A graphic designer, painter, and owner of two businesses, Precious Wallace has been loving art since she was a kid. Both self-taught and professionally-trained in graphic design, Wallace also creates art based around painting in an abstract space. "All my work is about vibrant colors, which matches my boastful personality," she says.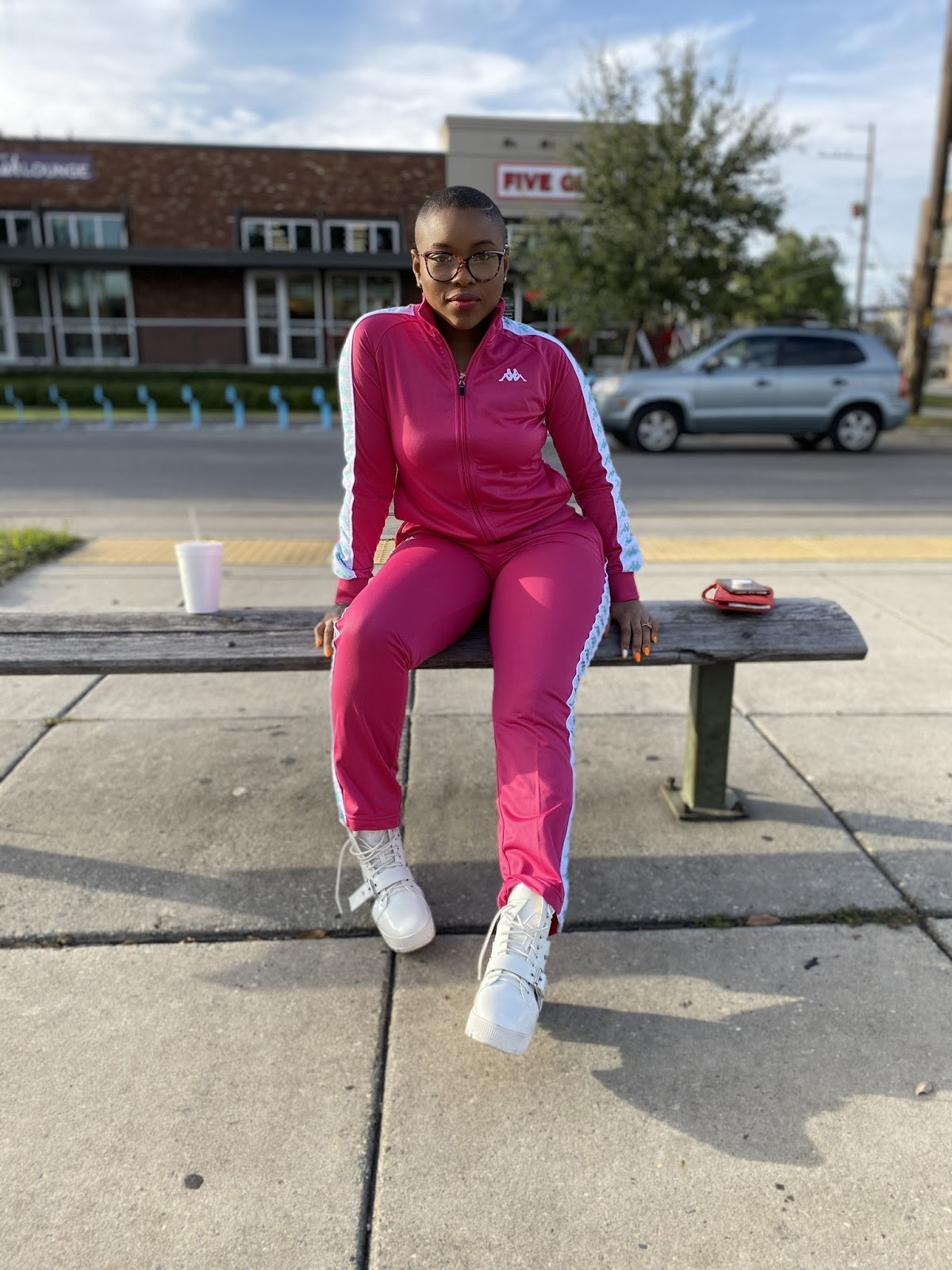 Artist Precious Wallace.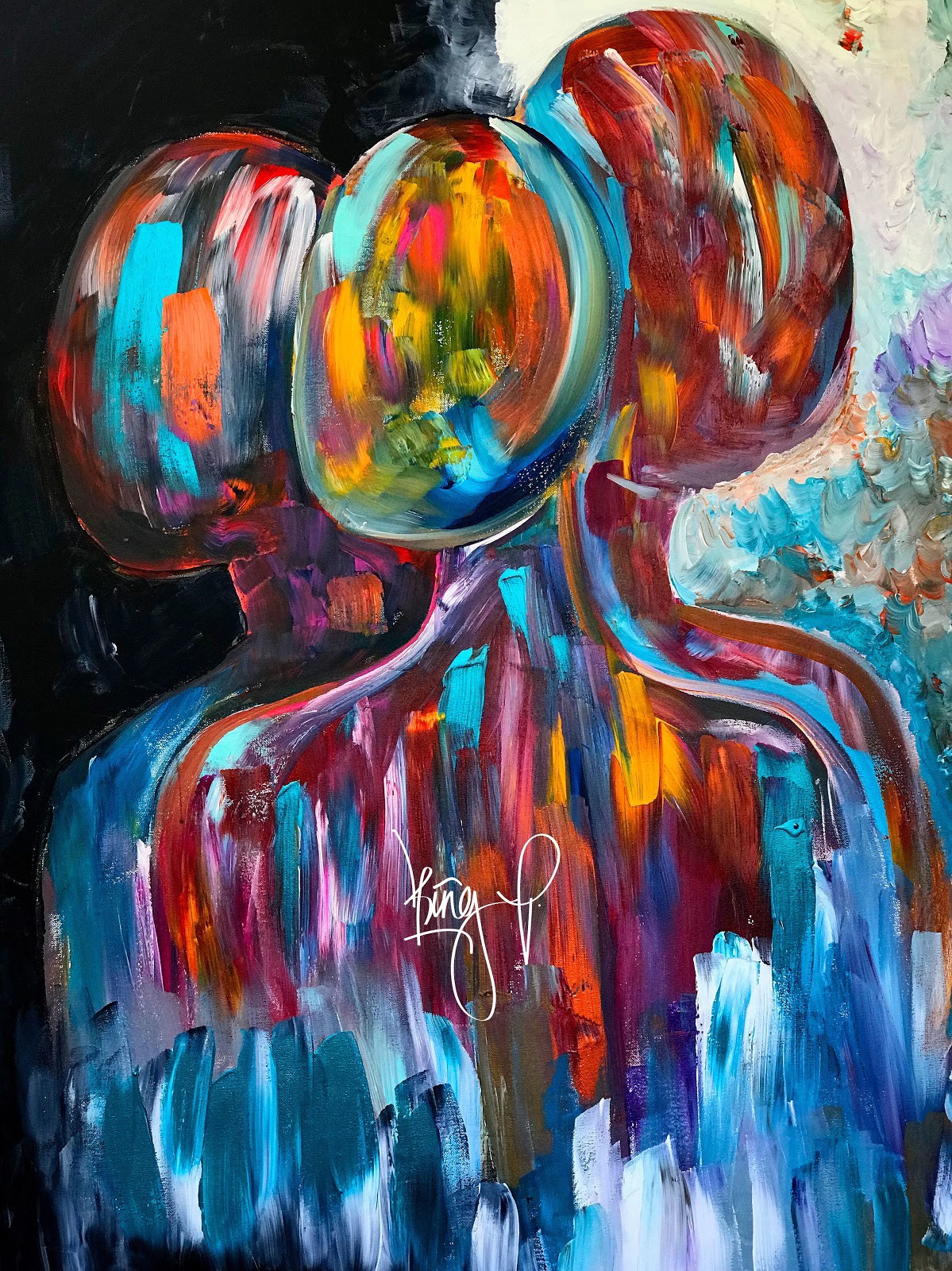 Artist Precious Wallace.

Wallace owns King P Studio, a graphic art studio of WOC graphic designers, and Art in Many Forms, described as "womxn creators & creatives of color focused on creative entrepreneurship and leadership in building their own lane."
One reason Wallace wanted to participate and have her work on display at TCSW was to show her artwork and share with people. "A lot of people know me for design work and don't know me for painting," she says.
Contact: precious@kingpstudios.co
King P Studio Instagram: @kingpstudio
Art in Many Forms Instagram: @theartinmanyforms

Artwork in the Minneapolis City Hub: Daren Scott Hill
Artist Daren Hill explores complexity in form, creative decision-making and celebrates the creative process. Through multiple art forms, including painting, murals, sculpture, photography, and digital art, his work echoes the myriad interactions that make up our reality and seeks to balance the relationship between artist, subject and art object.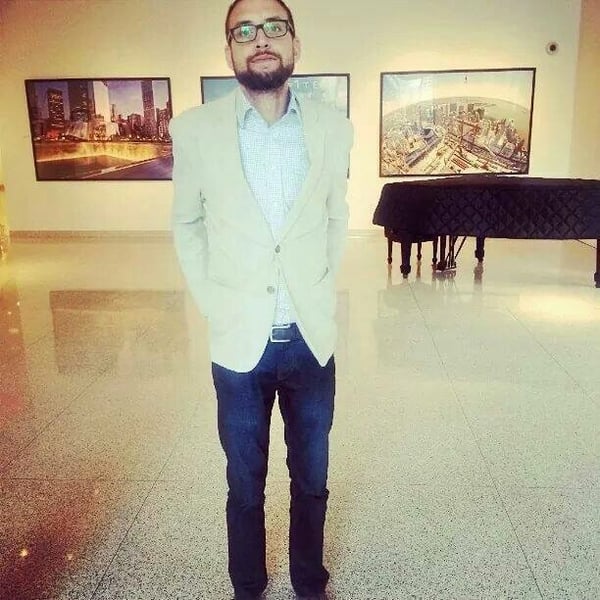 Artist Daren Hill.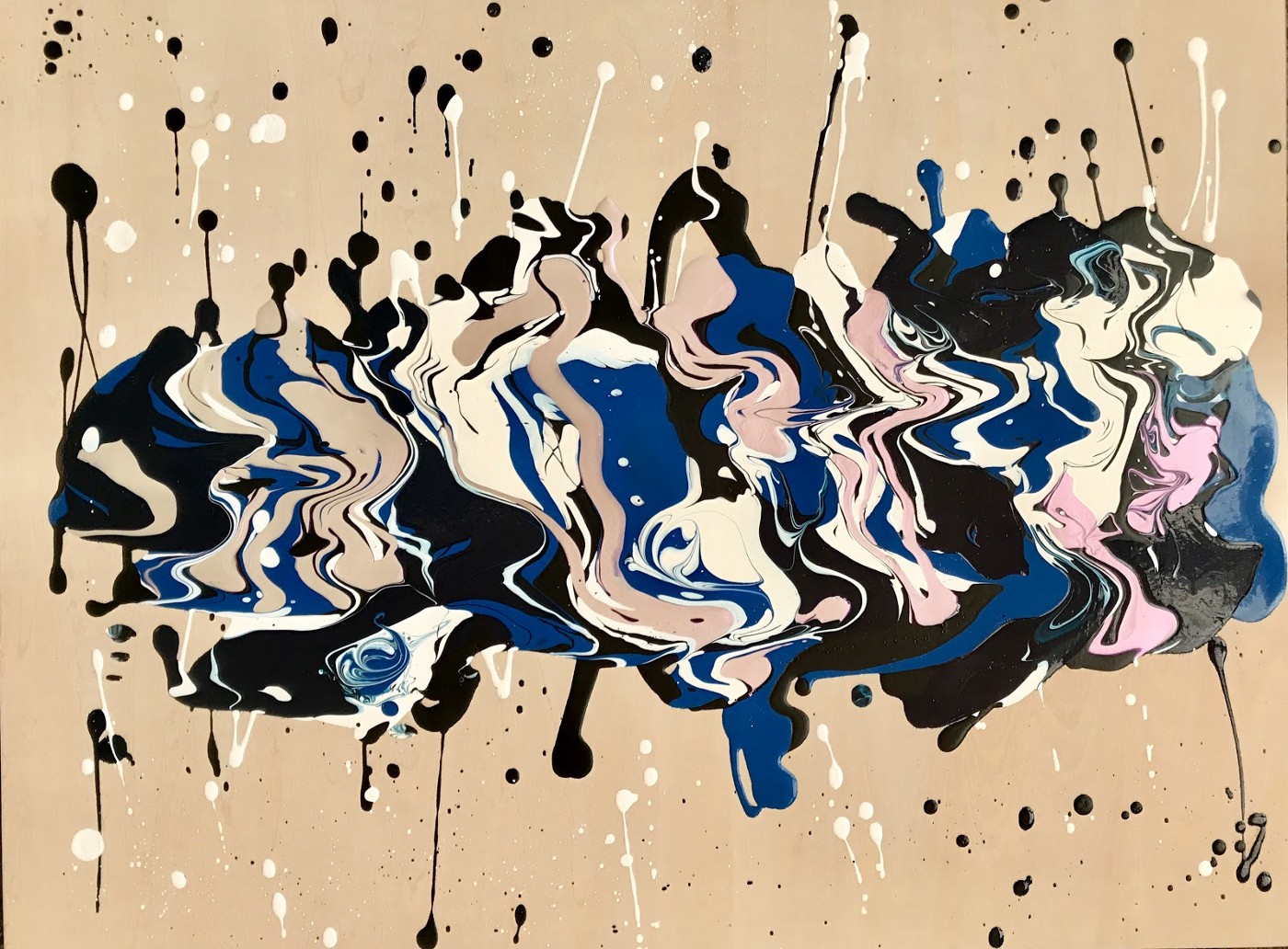 Photo courtesy of Daren Hill.

Hill's started working as an assistant curator in New York City at the Shirley Fiterman Art Center and writing art, music and entertainment content as a contributing writer for the Source Magazine. He moved back to the Twin Cities in 2015, to study Entrepreneurial Studies at the Minneapolis College of Art and Design (MCAD). His work has been featured on album covers, City Pages, and KFAI's Politics and Culture show, Catalyst.
When the opportunity arose to participate in TCSW, Hill felt it was a good fit for him. "As emerging artists, our art is the startup and so we have to treat and monitor it like a startup."
Contact: artwork@darenscotthill.com
Website: www.darenscotthill.com
Instagram: @probablypicasso


---

Thank you to the Minneapolis Foundation, Bush Foundation, and Full Stack Saint Paul whose generation support made many of the Twin Cities Startup Week art installations possible.
Sign up for the Twin Cities Startup Week email list and be the first to hear about special events, early bird tickets, and all things TCSW.